Overview - Setup/Cleanup - Staff - People - Room - Friday - Saturday
Saturday Prizes - Sunday - Sunday Prizes - Tournament Winners - Home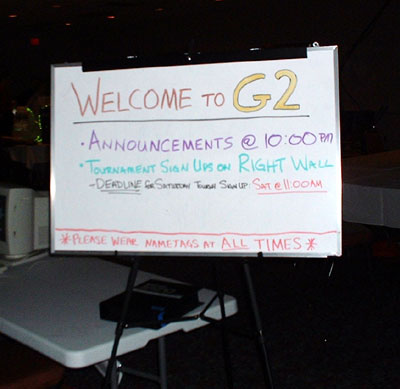 Doors are open! Our set up went smoothly and we were able to open even a bit early.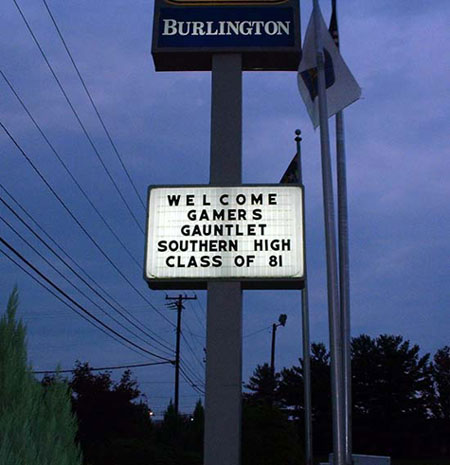 We were laughing at the title but I wonder what the Southern High Class of 81 was thinking when they drove up!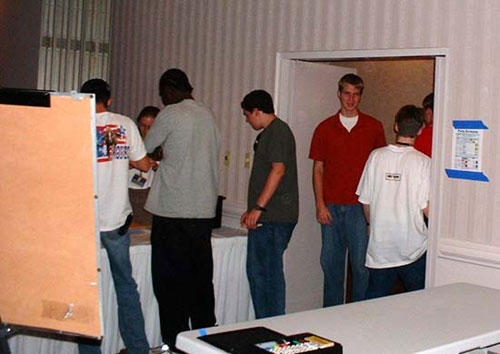 Get your picture taken and pick up you lanyard and registration packets. Then get your machines and grab a seat.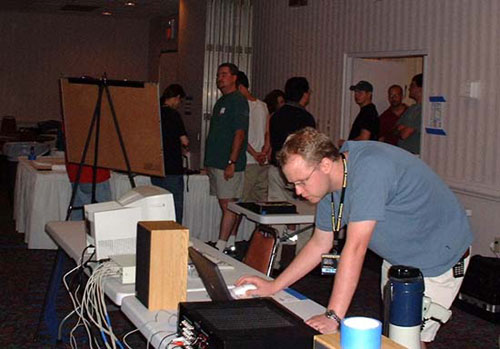 Time2Die confirms final server configurations while more people check in.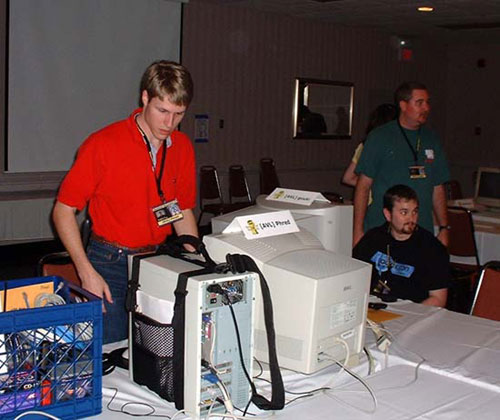 [AVL] Phred, [AVL] Gouki and [EoD]NoogMan get their computers plugged in and on the network. Phred's Gear Grip make carrying his PC much easier.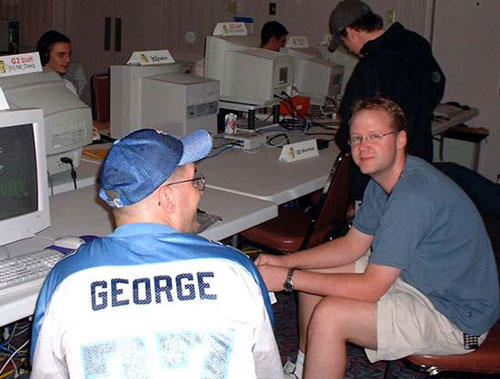 While some were setting up others were getting hardware upgrades. [KI].Blaze gets a network card upgrade and chats with [KI].Time2Die.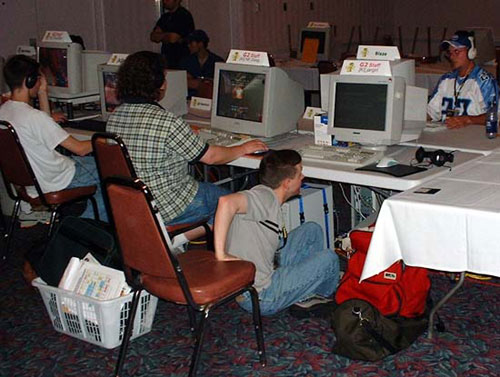 PiMPBoT helps [KI].jargirl by installing her new hard drive while she works at the registration desk.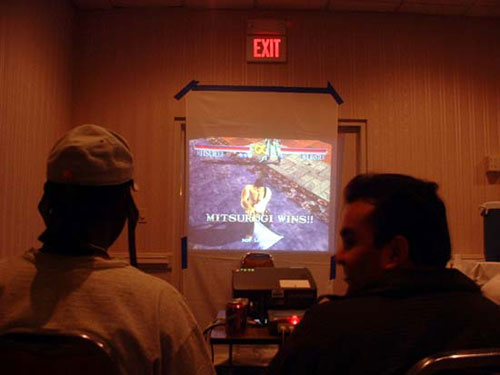 In front of one of the "Not an Entrance" areas, Dreamcast games were played when people wanted to take a break from their computer. Nothing like taking a break from a computer game to play a console game now is there?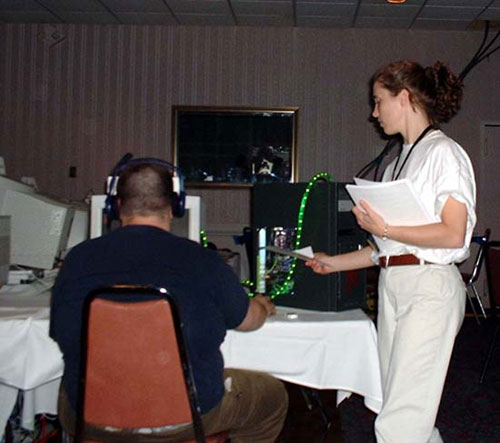 Gamers' Gauntlet had a special prize giveaway on Friday night. smeg passes out surveys to everyone. Thanks to [KI].pro for donating the GeForce II pro 64MB as our prize!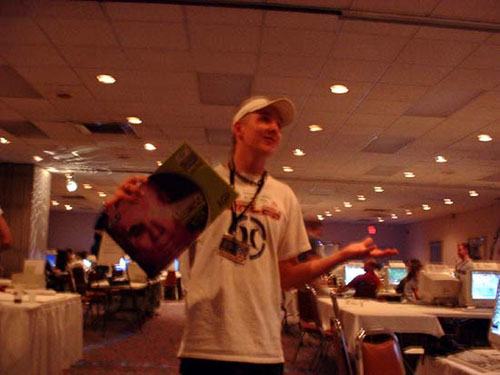 Sec.8.AssWoop was our winner. His gaming machine coupled with his video card were the least powerful at the event (our secret criteria). He was pleased to win an upgrade.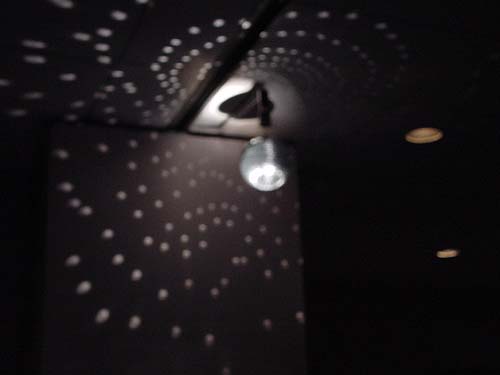 After that the lights went down, the disco ball got to spinning and the party carried on through the night...

Overview - Setup/Cleanup - Staff - People - Room - Friday - Saturday
Saturday Prizes - Sunday - Sunday Prizes - Tournament Winners - Home


Gamers' Gauntlet - A F.R.A.G. Staff Production
All content and original artwork copyright © 1999-2001